Freeze dryer machine
Vacuum freeze dryers are widely used in the fields of medicine, pharmaceuticals, biological research,
chemicals and food. The lyophilized articles are easy to store for a long time, and can be restored to the state before
lyophilization and maintain the original biochemical characteristics after adding water.

Working principle
Freeze-drying is basically below 0 C, but generally not more than 40. Under vacuum conditions, when water vapor is sublimated directly, the drug remains in the freezing ice shelf, forming a spongy porous structure, so its volume is almost unchanged after drying.
Feature:
1. Perfect appearance, compact size;
2. Touch screen operation, one key to start, and automatic freeze drying process, easy and convenient;
3. Key components with imported brands, small noise, large capacity, high quality and high performance;
4. Advanced system, with low operating current and low energy consumption;
5. 304 stainless steel food tray and inside liner, safety and easy clean;
6. Transparent organic glass door, the direct observation of food processing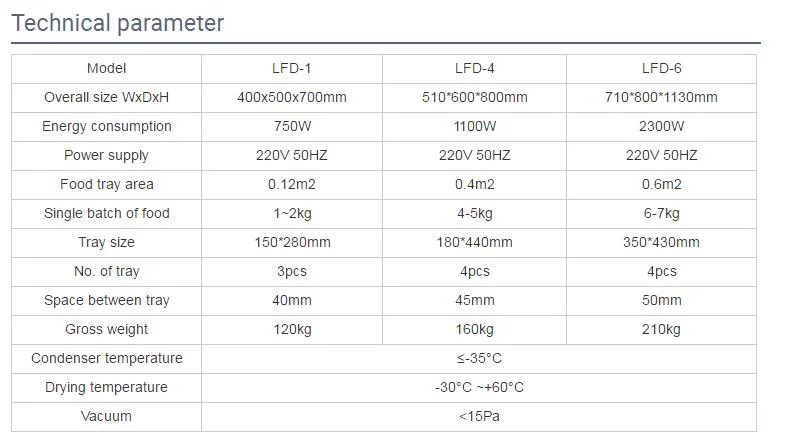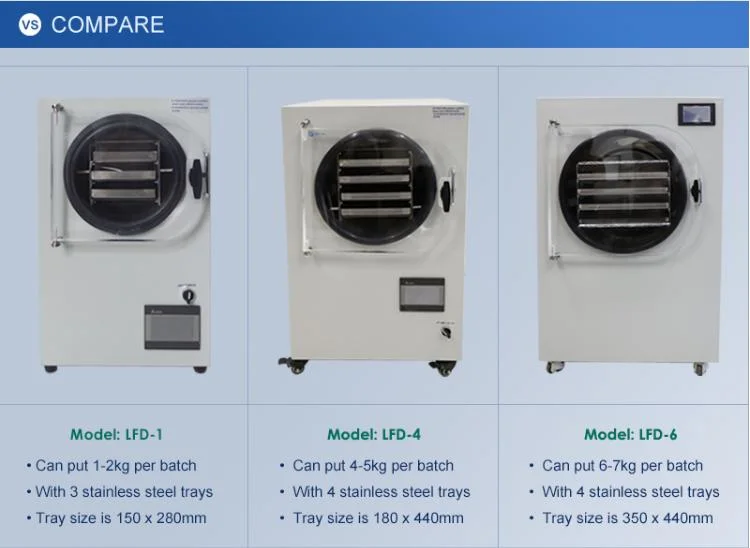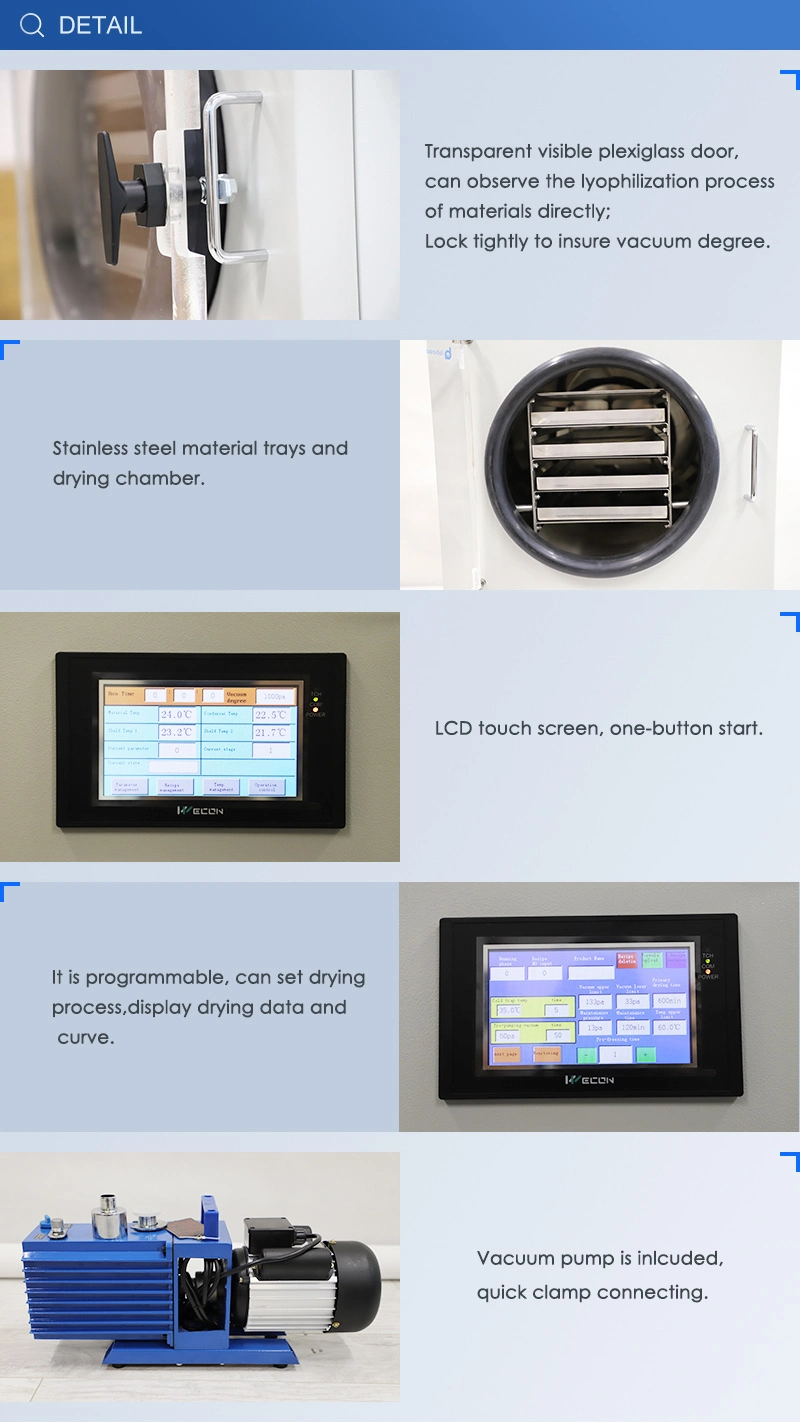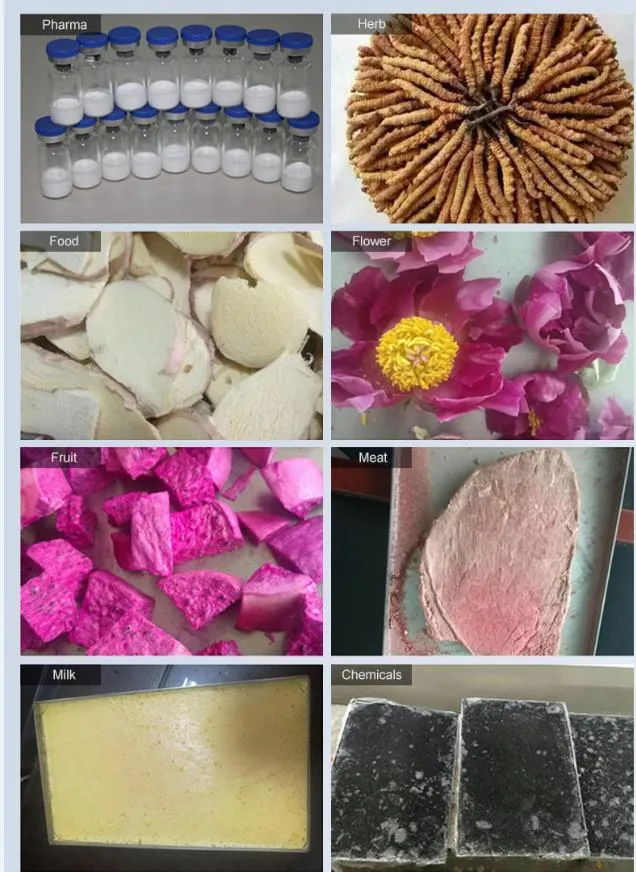 Packaging and Delivery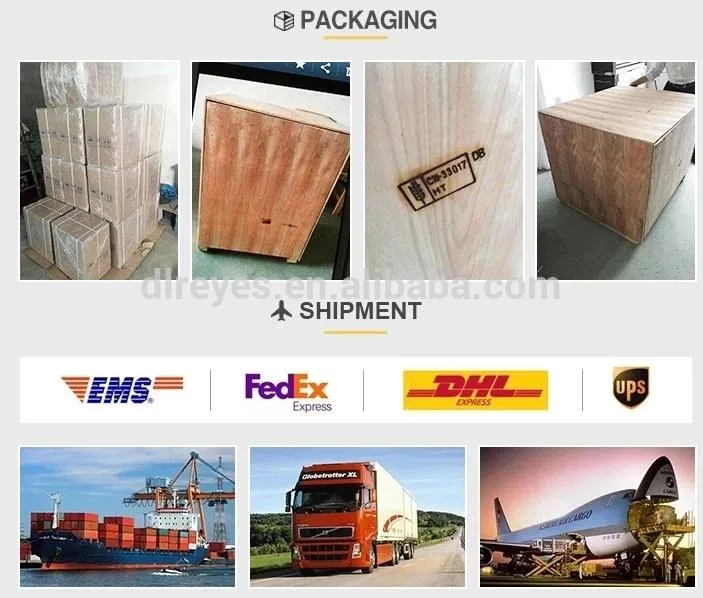 Our service
The technical and after-sale services are listed as follows:
1. Provide free technical training, guidance and information of accessories.
2. Our technical staff could instruct our customers on the installation of connector and accessories , and deal with technical and quality issues.
3. Our products with 1 years' warranty and life maintenance.
5. Our company will provide technical services by phone, fax, e-mail, etc., please refer to the contact details.
6. Our company will implement the contract strictly; deliver the products to location specified by our customers for free in accordance with the mode of transportation.
7. Our company will provide perfect after-sale services and technical support. Hot line: 86-15941954210
The technical and after-sale services are listed as follows:
Contact person: Cathy
Once receive the calling of complaints, we will respond to it within 12 hours at working time and provide solution within 48 hours. If necessary, our company will send technical staff there and provide on-site solution.